About Texas Pharmacogenomics Consulting, LLC.
TEXAS PHARMACOGENOMICS CONSULTING, LLC
Texas Pharmacogenomics Consulting, founded by Dr. Nancy Gadelsayed, assesses your genes to help your clinician make smarter, more personalized treatment decisions.
DR. NANCY GADELSAYED
Owner and Founder of Texas Pharmacogenomics Consulting, LLC.
Dr. Nancy Gadelsayed has been practicing pharmacy for over 12 years. With her passion for personalized medicine and trying to offer a way for her patients to stay healthy and avoid the hassle of medication trials and failure, she decided to put her passion into practice and created her unique company, Texas Pharmacogenomics Consulting LLC.
Dr. Nancy loves her patients and is very enthusiastic about making sure they get the care they deserve. The Pharmacogenomics approach helps Dr. Nancy create and personalize your own medication care plan based on your unique genetic make-up!
A pharmacogenomics test is a lifelong investment in your health. By personalizing your medication, you can avoid adverse drug effects, hospitalization and also decrease your overall healthcare cost.
Texas Pharmacogenomics Consulting is a family and female-owned business.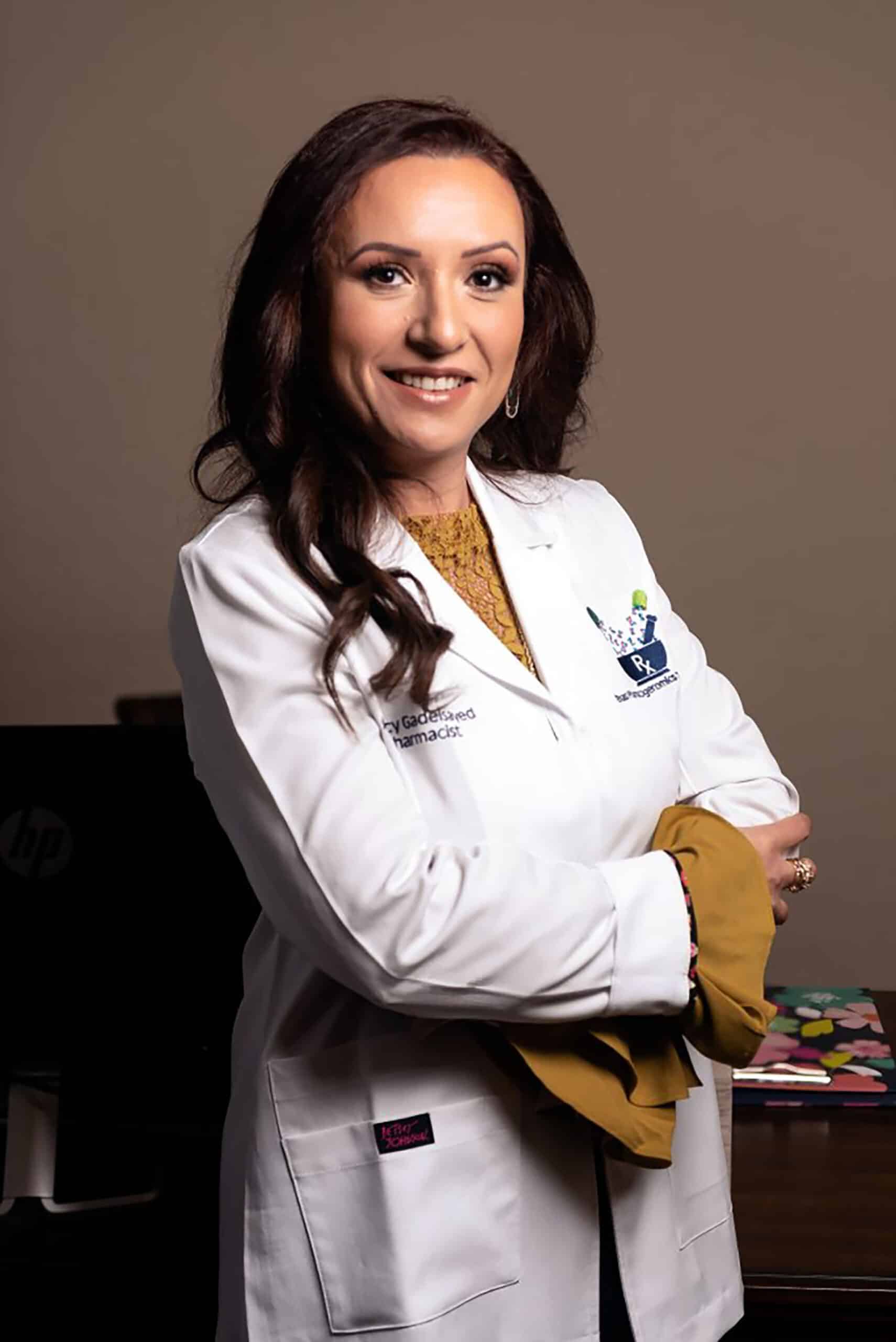 Learn More About PGx Testing